Get your certification as an Etiquette Consultant
With our "Specialize Etiquette Certification" program you will get trained as a professional consultant in the area of Etiquette for Business Professionals.
Learn on your own time
Learn etiquette on your schedule any way you want! With this independent online course, you control your pace. Get training in one selected area of certification from your computer, phone, or tablet, no matter where you are.
You will understand:
What is business etiquette?

How it can help you in life and business.
Our informational videos are short and efficient so that you can take breaks whenever you want. At the end of the videos, you'll find quick, re-takeable quizzes to help you retain the content. Take the power of a polished presence and achieve your goals!
Get amazing perks when you enroll today
Our 5-star program includes:
self-guided courses

a Certificate of Completion

a digital workbook

Receive our "Fast Start Biz" worksheet which contains tips to help you get started on your etiquette consulting business.

Receive a Swann School banner for your website.

Access to our Swann School alumni group on Facebook providing peer support and engagement.
ALSO! Get premium membership for only $1 for the first month, which includes:
Monthly training session with Elaine Swann (with access to replays).
Access to our library of FREE select forms and templates.
Access to our library of FREE select lesson plans and classroom aids.
25% Premium Member discount on private coaching calls with Elaine Swann.
25% Premium Member discount on additional certification courses.
25% Premium Member discount to Swann School of Protocol quarterly and yearly conferences.
25% discounted rate to purchase etiquette lesson plans, learning aids, and books.
Lifetime Connection
The Swann School of Protocol is one of the most recognized etiquette schools in the nation. When you complete this course, you will be able to say you've been trained by The Swann School of Protocol. You will also join many other successful members from all over the country as a lifetime Swann School alumnus or alumna. 
After your training, you will be able to:
Establish your own profitable etiquette business by coaching others

Host workshops and seminars

Deliver keynote presentations to schools, universities, or other organizations

Start an etiquette consulting business

Serve as an instructor within your organization, school, or work environment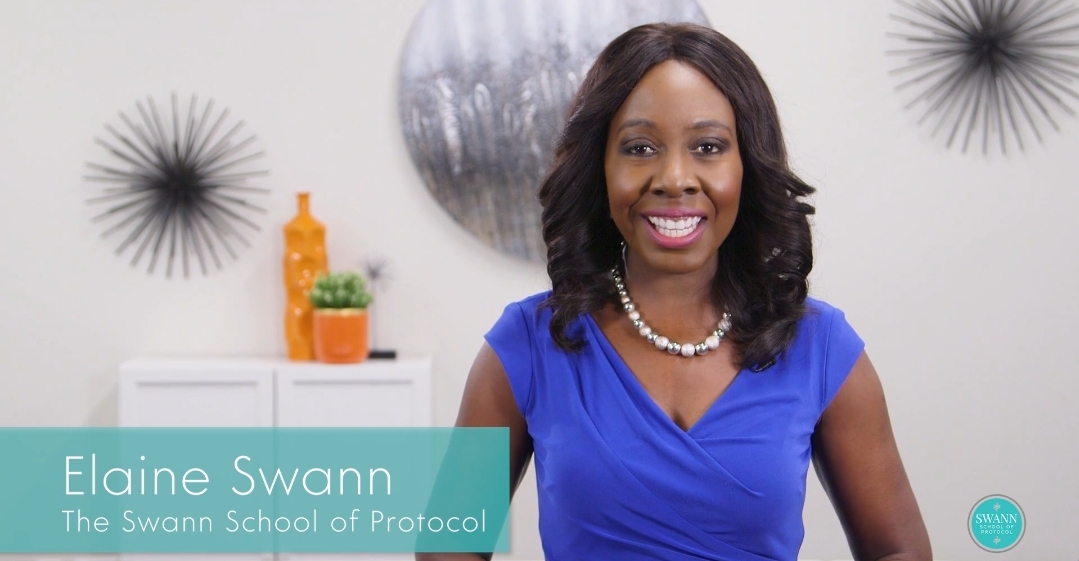 Meet your instructor, Elaine Swann
Elaine Swann is an authority on lifestyle and etiquette standards and the founder of The Swann School of Protocol. With over two decades of experience in etiquette and professional development, she has been called "the Emily Post of the Digital Age" by The New York Times.
Elaine has been featured on countless radio and TV programs such as The Today Show, CNN, The Dr. OZ Show, and more, as well as quoted in newspapers and national magazines. In addition to founding The Swann School of Protocol, Elaine has written books on etiquette subjects for children, teens, and adults.
She has a desire to make etiquette accessible to all so she created this course to help people grow into the best version of themselves.
About The Swann School of Protocol
The Swann School is a nationwide etiquette training institute with headquarters in Carlsbad, California. We offer:
Classes for children and teens

Pageant coaching

Etiquette certification

Workshops and presentations

Everyday etiquette advice online
We have certified etiquette consultants operating more than 20 schools throughout the U.S. For more information or to find a local Swann School near you:
Email us: [email protected]
Call our customer support number (323) 484-8911‬